Visit "Impressionnist Vision"
Château d'Auvers offers the "Impressionist Vision" experience, plunging the visitor into the world of Impressionist painting. It is an immersive, emotional and sensory experience. The layout and scenography integrate innovative technology and lighting: projections, mappings, morphing, giant screens and much more. For a spectacular experience and an unforgettable visit.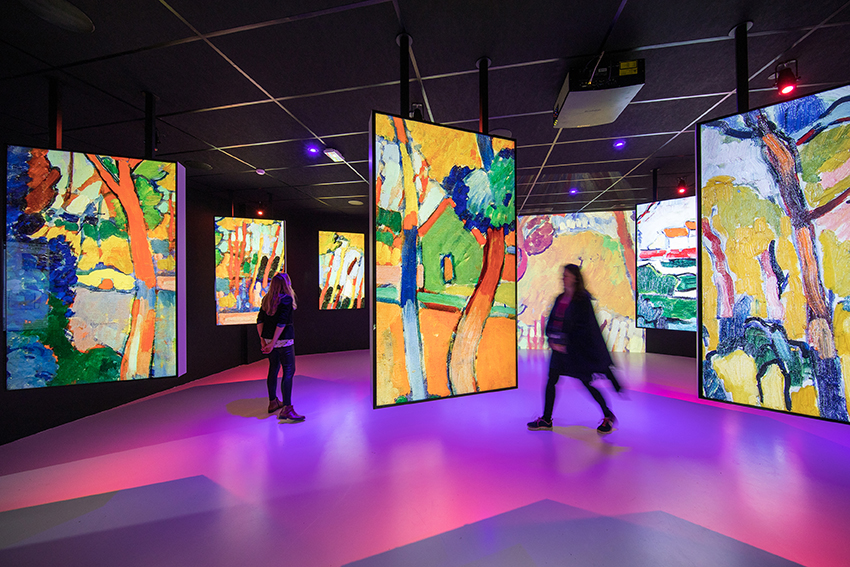 Subtitled "Birth and Descendancy" the journey shows what inspired Impressionism, which was a break with the standards of the time, but also its influence on later movements such as Protocubism, Fauvism and indeed abstraction. The experience throws new light on the heritage of Impressionism, on the work of the painters and on the particular place of Auvers-sur-Oise as a source of inspiration, place of exchange and holiday resort.
Scenography : OMEO — Ysabel Sequeira 
Museographical concept : OMEO for the Departmental Collection